Formal Law education is getting a lot more prominence in India. The education for law is offered at various stages in our country such as undergraduate level, postgraduate level, PhD etc. This article focuses on the entrance exam required to enrol oneself in a prominent Law school in India: CLAT. CLAT stands for Common Law Admission Test. CLAT is a national level examination that is conducted by consortium of 22 National Law Universities. The examination is conducted for admission to the under-graduate and post graduate degree program in Law i.e., LLB & LLM that are
Best CLAT Coaching in Mumbai with Fees
1. Law Entrance – Best CLAT Coaching In Mumbai
Law Entrance Coaching in Mumbai is one of the top-rank CLAT Coaching Institute, and its google rating is 4.5. It's the leading CLAT Coaching Centre in Mumbai for subjects like MH CET, Online CLAT classes, Online CET classes, Classes for law CET. In its joint coaching program.
Features:
They boost their students' confidence and give 100% success.
A very high-quality CLAT Video lectures series consists of a very informative and detailed explanation of every CLAT Exam Topic available at the best cost.
Law Entrance App is helpful for all those contenders targeting the important law exams like CLAT, AILET, SLAT/SET(Law), CHRIST Law, BLAT, and more.
COURSES OFFERED:-
Classroom Coaching
Fees – ₹80,000- ₹1,00,000/-
LST Express
LST Bullet
LST Span
Online Coaching

Target year- 2022

LST Express Premium – ₹ 35,000/-
LST Express Online – ₹ 25,000/-

Target year – 2023

LST Span Premium – ₹ 95,000/-
CLAT 2023 Blended Classes – ₹ 72,000/-
LST Span Online – ₹ 65,000/-

Self Paced Courses

Smart CLAT Cracker Comprehensive 2022- ₹ 19,400/-
LSAT-India™480 – ₹ 18,000/-
CR Nuggets SPAN – ₹ 3,199/-
LST GK Capsule – ₹ 1,498/-
CR Nuggets for Law Exams 2022 – Plus – ₹ 2,399/-
CR Nuggets for Law Exams 2022 – Lite – ₹ 1,999/- (60% off)
LST Manthan – ₹ 499 /-
Masterstroke- The Weekly GK Classes – ₹ 999/-
CONTACT DETAILS:
ADDRESS– office no.403, B Wing, Court Chambers,Opp.Moksha Plaza, Swami Vivekanand Marg, above Amar Juice, Borivali West, Mumbai, Maharashtra 400092 .
PHONE NO –095035 71100 .
EMAIL ID- nklawclassess@gmail.com
WEBSITE–www.lawentrance.com .
2. Study Campus – Best CLAT Classes In Mumbai
If you are interested in gaining the top marks, you should undoubtedly use the Study Campus CLAT Coaching Centre in Mumbai. The institute offers outstanding training to the students with which you can quickly clear the exams.
Additionally ,the top course offered:
Study Campus CLAT coaching institute in Mumbai offers tips to the students, covering various competitive courses like; CLAT, IBPS PO/Clerk, BBA, SSC, Indian Navy NDA, Railway, and many more.
COURSES OFFERED:
ONLINE CLASSROOM PROGRAM
FEES- 15,000- 30,000/-
CONTACT DETAILS:
ADDRESS- Office No 4, D Wing, 3rd Floor, Goragandhi Apartment, Chandavarkar Rd, near Railway Station, OPP, Borivali West, Mumbai, Maharashtra 400092 .
PHONE NO.- 8452923835
EMAIL ID-info@studycampus.in .
WEBSITE-www.studycampus.in .
3. Time – Top CLAT Coaching in Mumbai
Time4education CLAT Coaching Center in Mumbai is one of the best centers where you can rely on the best training, especially CLAT. The center has more than four decades of experience; it also helps many students pursue their careers without hindrance. The main aim is to help, support, and show the right path to the students, which will lead to their destination.
Time4education has the best CLAT mentors that the industry offers, including CAT, GATE, CAT/MBA. Bank Exam, MAT/CMAT, TOEFL, CDS, GRE, IELTS and SSC-CGL, and several years of training experience.
COURSES OFFERED
CLAT 2023 – ₹ 39,950/-
CLAT 2022 Crash – ₹ 24,950/-
CONTACT DETAILS:
ADDRESS– TIME Andheri, 2nd Floor, New Nagardas Road, Pinky Cinema, Near Public Bridge, Andheri (East) , 400069 .
PHONE NO.- 02226833059
EMAIL ID–info@time4education.com .
WEBSITE–www.time4eduction.com
4. Tara Institute – Top CLAT Classes in Mumbai
Tara institute Coaching in Mumbai has diverse specialties that help law aspirants efficiently pursue their dreams.
We offer the best coaching for CLAT, Bank PO, IBPS PO, SBI PO, Bank Clerk, SSC CGL, NDA, BBA, CTET in Delhi, Mumbai & Other Cities in India. Also providing study material or test paper, you could never complain about the training in the Tarainstitute.
Benefits of Endeavor Career:
300+ Sectionals
50+ Mocks tests
120+ Recorded Videos, Theory Notes
70+ Live recorded videos
COURSES OFFERED
Crash course for CLAT 2022
FEES– 25,000/-
Regular course for CLAT 2022-23
FEES– 39,550/-
CONTACT DETAILS:
ADDRESS-Office No 4, 3rd Floor, D Wing,, Gora Gandhi Apartment, Borivali West, Mumbai, Maharashtra 400092 .
PHONE NO.- 9311668899
EMAIL ID–info@tarainstitute.com .
WEBSITE–www.tarainstitute.com .
5. Inspirus education – CLAT Coaching Institute in Mumbai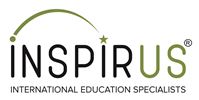 Inspirus Education is India's one of the excellent coaching and test preparation institutes. We offer excellent coaching for CLAT, SAT, GRE, GMAT, and other standardized tests. We have trained and counseled over 9000+ students, in the past two decades, with several features specially made for the students to help them succeed in their careers.
COURSES OFFERED
ONLINE CLASSROOM PROGRAM
FEES-20,500 -39,850/-
CONTACT DETAILS:
ADDRESS-111-112, 1st Floor, Janki Center Plot no. 29, Dattaji Salvi Marg, Off Veera Desai Rd, Andheri West, Mumbai, Maharashtra 400053 .
PHONE NO.- 091376 92659
EMAIL ID –info@inspriuseducation.com .
WEBSITE- www.inspriruseducation.com .
---
Apply for CLAT
So, the 21 NLUs organize CLAT on a rotational basis. You can find out the date of release of the application form from their official sites. The condition can only be filled online. You will be required to enter your NLU learning. Remember, keep the final date of submission in mind and fill out the form carefully before time.
CLAT Exam Pattern
Moreover, aspirants are tested out of 200 for BA LLB & 150 marks for the LLM program. The question paper for the UG program comprises five sections:
English (Comprehension & grammar-based) (40 marks)
Mathematics (20 marks)
Logical Reasoning(40marks)
General Knowledge (50 marks)
Legal Aptitude (50 marks)
Meanwhile, each correct answer awards one mark, and for every incorrect answer, 0.25 marks are deducted. That's why law coaching in Mumbai will help you the best to overcome this.
And, if you consider taking CLAT law coaching to secure good outcomes. Then choose an institute wisely, for it will pave your path to success. While selecting a coaching institute, keep in mind factors. Such as, faculty, infrastructure, location of the institute, lodging facilities, traveling time that you're going to be spending, fees, etc. Keep your priorities and conditions in mind and choose an institute that suits you and your interests best. Lastly, we've thoroughly examined many top institutes. And they offer the Best CLAT coaching classes in Mumbai, CLAT coaching institute in Mumbai, CLAT coaching centers in Mumbai.
Benefits of Law Entrance Coaching
You will understand the competition rising every day.
Will be able to have help from the mentors for understanding the concepts.
Able to improve the contacts and gain the opportunity to meet new people practicing for the same.
Additionally, you will be able to complete the course in a given time.
Access to revision extra classes & mock tests to prepare you for the exams
Lastly, you will always have someone to guide you by preparing for the exams and the difficulties you will face.
Who can opt for the course?
First of all, Students
Then, professional looking to switch career
After that freelancers
Lastly, entrepreneurs
After reading the above information, it is clear that it is essential to have coaching classes for law so that it becomes easy for you to crack Law school's entrance. Moreover, enrolling yourself in Law coaching in Mumbai can easily be preferred through the guidance of CLAT Coaching Centres in Mumbai.
Tips to prepare for CLAT exam without coaching
These days it is trending for students studying without coaching institutes to prepare for an exam like CLAT. Nowadays, it's easy to see why few students go without coaching. Some students think that if they don't go for coaching, they will miss some information to crack the CLAT exam. Somewhat it's true that one couldn't crack the CLAT exam without coaching and do well. They needed to look at CLAT 2020 when most of the toppers were from outside coaching institutes.
If you have decided to study by yourself, you must know how to prepare for CLAT without coaching. It means you must know what to look for, how much to learn, which topics to prioritize, source materials etc.
Start your CLAT preparation in advance.
The toppers frequently shared that "starting your preparation for CLAT before time would help you get a headstart". If you pull out your CLAT preparation in advance, you can complete their basics & focus on complex questions, practising questions and sample papers, and mock tests. T
The toppers frequently shared.
First of all practice mock tests
It is essential to do and analyze mock tests regularly as they provide an effective method of self-assessment, a way of determining one's strengths and weaknesses.
Then, make a study plan for CLAT.
Find an effective study strategy, allotting time to every topic and subject. Remember, the time required for non-CLAT things, such as school, and extracurricular, recreation. Find out what study methods work best for you, because some like reading, some like watching videos, some study morning and night.
Furthermore, spend good time to prepare at home
The last two years of high school can be very annoying. The school workload will be heavy, but it is essential to devote time to CLAT preparation (7-8 hours per week). It will require effective time management. It is perhaps a good plan to use CLAT preparation as a break from board-exam preparation.
Last but not the least clear your doubts
During your CLAT exam preparation, many doubts will arise from your mind. Some of those can be transitory, while others might also stick around, developing more doubts and frustration. It is essential in those moments to keep a cool head and reach out to the core of the confusion.
Also, consider yourself lucky that you are approaching these issues when there is little at stake; imagine what will show up if you get stuck on examination day. So, work on the doughnuts, and get a little assistance from your teacher or friend if needed.
Overview
So, the study campus offers the best coaching classes for the CLAT exam in Mumbai, with a success rate of 99%. Also, we deliver to the coach to clear the exam rather than help them gain a dynamic personally through continuous motivation and guidance related to their personality development. In the end, we counter and resolve every minor hurdle faced by students in their journey towards entry into the challenging Law environment.
---
FAQs Regarding CLAT Coaching in Mumbai for Law
WHICH IS THE BEST COACHING INSTITUTE
FOR CLAT
PREPARATION IN MUMBAI?
THE BEST COACHING INSTITUTE FOR CLAT PREPARATION IN MUMBAI ARE :
1. LAW ENTRANCE
2. STUDY CAMPUS
3. TIME 4 EDUCATION
4. TARA INSTITUTE
5. INSPIRUS EDUCATION
How to study for CLAT? 
The first step to crack CLAT is Planning; then, the second step is about gaining knowledge.
The third step is to achieve analytical thinking 
Finally, the Execution of the objectives as mentioned above and Improvisation are vital to achieving success. Lastly, Students who follow the above steps are likely to clear their exams on the first attempt.
Does the CLAT syllabus change every year?
So, No, the CLAT syllabus doesn't change every year. The Syllabus used to be updated, and so the same has been updated on the Syllabus given by CLAT coaching centers.
Q. What is CLAT?
The CLAT stands for the Common Law Admission Test. It is a national law admissions test administered by the Consortium of National Law Universities.
Q. How many seats are offered by National Law Universities through CLAT?
At the UG level, the exam authorities will offer around 2,801 seats. For LLM courses, the colleges/universities have a combined intake of 1,072 seats.
Q. CLAT UG: Who can apply?
Candidates who have passed class 12th with a minimum of 45% marks may apply for CLAT 2021. CLAT PG candidates must have completed their LLB graduation with a minimum of 50% marks.